Mrs Debra Knowles
Executive Headteacher
Miss Rachael Kaye
Assistant Headteacher
I have recently been appointed as Assistant Head Teacher at the school, in September 2019. Alongside my role of AHT, I also am SENDCo for the children here at Birdsedge.
I have had nearly 5 years working as an Assistant Head Teacher, before that, have led departments in larger schools from Early Years throughout the primary range to Upper Key Stage 2. I also have experience of leading the core subjects of English & Maths across the whole school. I have been a member of the Senior Leadership Team at several schools for 9 years.
Since starting at Birdsedge, I have noticed the delightful family feel to the school and it's environment. I appreciate how closely the school is linked to the parents and indeed the local community. If you would like to visit the school, I would be more than happy to show you around which will demonstrate to you just how wonderful 'Team Birdsedge' is.
Miss Hutton
Class 1 Teacher
Miss Hutton is our Class 1 teacher. She loves working in Early Years and KS1 as the children are amazingly imaginative and creative. She has worked with children and in early childhood education since 2001, as a childminder, a nursery nurse, a Nurture Group Leader, a teaching assistant and now as a teacher! Teaching has been one of Miss Hutton's ambitions since being a little girl, and now she works with the children at Birdsedge to give them a fantastic start to their education, so that they can achieve their own ambitions. Miss Hutton has three children herself, two of whom are grown up, and the third is in primary school. She lives with them and her dog Ruby. In her spare time, Miss Hutton loves to read, mainly fiction. She also enjoys spending time at the seaside, crafts, art and walking in the beautiful Yorkshire countryside.
Miss Danielle Haigh
Class 2 Teacher
I have recently joined 'Team Birdsedge' in September 2019. Previous to working here I had taught Reception in two different schools over five years. I was ready for a change and have loved getting to teach year two and three. I enjoy teaching Music and this comes across in the choir, singing assemblies and ukulele lessons in Class 2. At my previous school I had a TLR (teaching and learning responsibility) position to improve music provision across the school. I have a passion for MFL. My grandparents are from Germany and I find it fascinating how my Mum is bilingual. I would love to have had more opportunities to develop my language skills as a child. In 2013 I explored this further by teaching English in a school in Germany. When I'm not in school my main focus is on supporting Leeds United. I enjoy travelling the country to watch them with my Mum.
Ms Spark
Class 3 Teacher
Ms Spark as worked in education for 30 years across all age groups and in several local authorities. Her passion is literacy, particularly writing and she has co-ordinated literacy in several larger primary schools as well as being a year tutor in secondary school. She loves the variety of her job as each day is different. She thinks she has the best job in the world and wouldn't swap it for any other. When not at school she is busy looking after her four children, reading, going to the cinema and being a mum/taxi driver/nutritionlist of two very talented tennis players who travel around the country playing tournaments.
Miss Rachael Kaye
Senco
If you wish to speak in confidence to our Senco, please contact the school office on 01484 605441.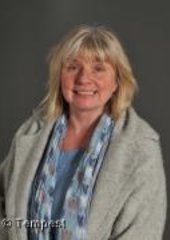 Ms Spark
Class 3 Teacher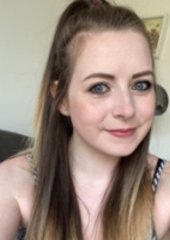 Miss Haigh
Class 2 Teacher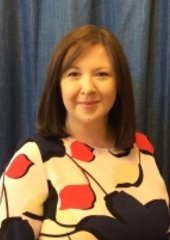 Miss K Hutton
Class 1 Teacher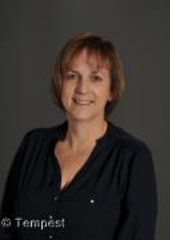 Mrs Clarke
ETA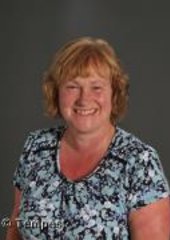 Mrs Nightingale
ETA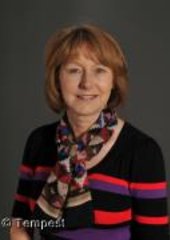 Mrs Schofield
ETA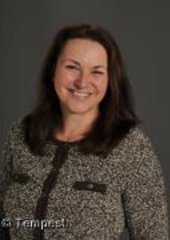 Mrs Carter
ETA/Lunchtime Supervisor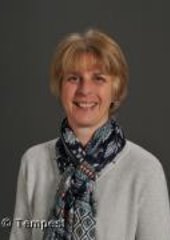 Mrs Lavy
Administrator Officer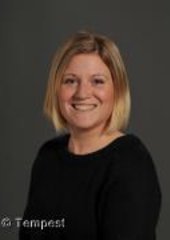 Mrs Caven
Lunchtime Supervisor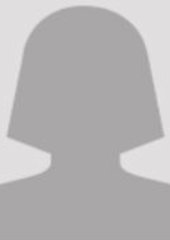 Mrs Pinder
Lunchtime Supervisor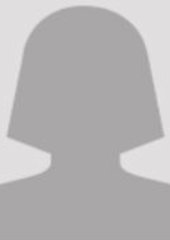 Mrs Metcalfe
Lunchtime Supervisor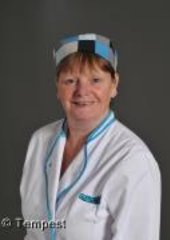 Mrs Orwin
Cook