About the Governing Body
Since the introduction of the Education Act (1988), governors have played an increasingly important part in overseeing the running of schools. It's our role to ensure the school acts in the best interest of the pupils and the communities they serve. Good governance is vital to every school, and in these changing times, more is expected of the governing body than perhaps ever before.
The Chair of Governors may be contacted via the school office, on 01484 605441. All enquiries will be dealt with in the strictest confidence.
Governors Meetings Minutes
Governors' Declared Business Interests
So what do we actually do?
Governors govern. The governing body are there to help shape the strategic direction and focus for the school.
The governing body has a legal responsibility to ensure the school to gives our children the best possible education. We do this by acting as a critical friend to the school's leadership and staff. We ask challenging, sometimes difficult, questions. We provide oversight and together with the senior leadership team, help shape the long-term direction of the school.
We do this by:
encouraging the highest possible standards of education
helping to set the strategic aims and objectives of the school
making sure the curriculum is balanced and broadly based
establishing realistic, achievable targets
monitoring and evaluating the school's performance against these targets
making sure the school's aims, values and culture are reflected in what the school does
ensuring proper management of the school's finances
communicating openly with parents, the local community and the local education authority
acting as a critical friend to the head teacher
discuss and ratify school policies.
Name (Governor position)
Period of Appointment
Committee Membership
Roles & Responsibilities
Mrs Sian Hyett-Allen (Co-opted) (Chair)
16/10/19-15/10/23
Mrs Sarah Greene (Co-opted) (Vice Chair)
19/10/18-18/10/22
Mr Terry Sigsworth (Co-opted)
01/09/18-31/08/22
Resources & Buildings
Health & Safety
Headteacher Appraisal
Mrs Claire Thompson (Co-opted)
27/3/19-26/3/23
Mrs Jan Ansell (Co-opted)
16/10/19-15/10/23
Mrs Debra Knowles (Headteacher)
1/1/19 ongoing
Miss Rachael Kaye (Staff)
22/4/20-21/4/24
Governor Visits
We also take part in governor visits to the school. These allow us to get a sense of the school itself by seeing how the children are responding to their work, to each other and the staff. It also serves as a reminder how governorship helps the school as a whole, and why we do it.
This first-hand experience of school is vital in informing our thinking and strategic planning.
What the governing body doesn't do
The governing body is not responsible for the day-to-day management of the school. This responsibility lies with the head teacher and the senior leadership team.
Interested in Being a Governor?
Our school needs governors, and you could be just who we're looking for. If you would like to put yourself forward for consideration as a governor, please contact the school directly. One of the governing body will get back to you.
Meet the Governors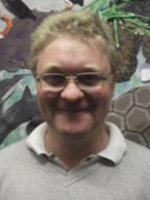 Terry Sigsworth
Community Governor
Hello! I first became involved with Birdsedge School through working at the out of school club, when it started up in 2002. I really enjoyed working with the children of the school and loved that it was small enough for everyone to know and care for each other, which creates a special identity for the school and a wonderful learning environment. I soon joined the governing body to help with the running of the school. Although I left the out of school club around 10 years ago to work on the canals, I still enjoy being on the governing body. I am educated to postgraduate level, and both my parents are retired teachers, so am well aware of how important learning is to giving children the best start in life. I have two children of my own.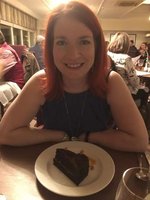 Mrs Claire Thompson
Community Governor
Hello! I have two boys currently at Birdsedge; one in class 3 and one in class 1. I believe that our school is a very special school with a caring ethos that nurtures our children as well as challenging them to achieve their best. I was honoured to be asked to be a governor, and hope to support our school in moving forward, facing the educational challenges that come our way. I have a keen interest in ensuring that all pupils achieve to their individual potential. I have been a secondary school teacher for 17 years, initially as an English teacher, before specialising in autism. I am currently the teacher-in-charge of a specialist provision for pupils with autism in Kirklees. I believe that all children deserve the opportunity to learn within the right environment and with the best support for their individual needs.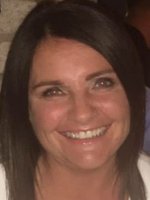 Sarah Greene
Community Governor
My name is Sarah Greene, and became a Parent Governor in September 2018. I have worked in education for many years, and also served as staff Governor at the school where I currently work. I have particular experience in Safeguarding, Child Protection and Children with Behavioural issues. I no longer have a child at Birdsedge, but have had 5 children throughout the school during the last 17 years. I am a play worker at the Out of School Club and felt well placed to represent parents because of my knowledge and experience.
If you would like to contact the chair of governors in writing please use the following details:
FAO: Sian Allen
Birdsedge First School
Penistone Road
Birdsedge
HD8 8XR